RESTAURANT MARKETING AGENCY 
 Online Ordering | Loyalty Programs | Digital Marketing 
Learn More
Contact Us
Measurable Marketing
In this video you will learn about one of the restaurant growth programs we use to create a massive list of hungry customers you can talk to anytime you like.
The reason this system works so well is that every person who signs up to your VIP program has agreed to be kept up to date with your special offers and events. 
This system has been used for years by national companies to build their restaurant chains, now you can use it to build yours.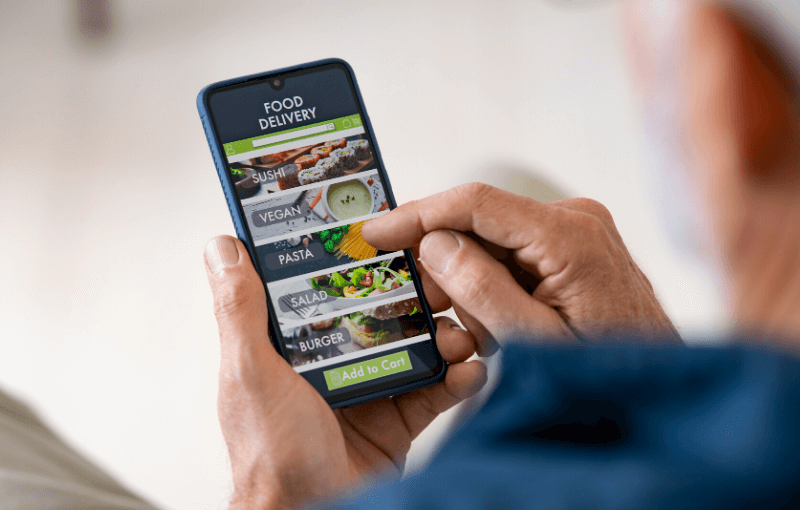 Online Ordering
Just Eat and Deliveroo have proved that hungry customers love ordering food online.
Our ordering system is unique because it comes with a marketing system that shows you how to use the massive advertising budgets of these companies to deliver new customers.
Then it gets these customers to order with you directly. This method will save you thousands of pounds in commissions.
Loyalty Programs
Our loyalty programs are tools to increase your revenue, each one has a specific goal, we do not create them to give meaningless discounts that reduce profits.
For example one of the goals is to build a list of your highest spending customers. Once we know who they are we create bespoke offers that are designed to get them to come in  more often, thus increasing your bottom line.
Digital Marketing
We are a full digital agency who specialises in working with restaurants. 
We offer everything from web design, Social media management and search engine optimisation.
Most importantly everything we do is measurable and trackable which means you will know if your campaign is generating a good return on investment.
Our restaurant marketing campaigns will generate measurable results within the first month.
Our Marketing system works because it  was built especilly for restaurants and takeaways.
All the tools we use have been created specifically to build your restaurant growth program.
Watch The Video Below to See One of The Tools We Use To Grow Your Restaurant.
What Can You Do With WalletScan?
Create Coupons:
You can deliver special offer coupons, they can be made to expire to create a feeling of urgency.
Loyalty Cards:
Our system can create loyalty cards with points or stamps, points can be based on time or day of visit or amount spent.
Event Tickets:
You will be able to take payments for an event and then deliver an event ticket to there mobile wallet.
Gift Cards:
Allow your customers to buy a card with a pre-determined amount of money on it to spend.
Membership Cards:
Make your best customers feel special by adding them to a Gold membership club that gives them a discount no one else can get.
A Snapshot of What Happens When we Work Together
Marketing Audit
We do a complete marketing audit so we know exactly where you are now. This will enable us to show you that our system is delivering measureable results. 
Marketing System Build
Now we build your marketing system. This will be trackable and measurable so you will be able to see the return on investment.
Manage & Training
We will teach your team how to use our system and regularly check your campaigns and adjust where necassary. This will ensure you continue to see a good return on investment.
Reputation Management
We continously check the internet to see what people are saying about your restaurant. We will let you know if there are any comments you should be responding to. 
Let's Grow Your Restaurant Together
We would love the chance to join your team. There is nothing we find more satisfying than helping a client to grow their restaurant.
For an informal chat, where we can discover if we are a good fit, fill out your details on the form below. We will then get intouch to arrange a free strategy call.